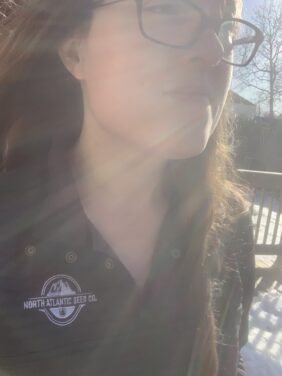 .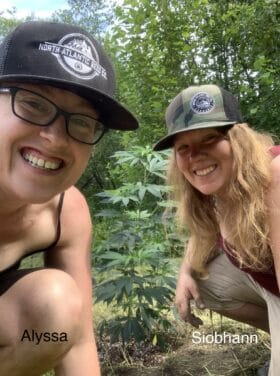 The Workhorse: Doesn't mess around, wears crooked glasses, really enjoys testing the products and falling asleep after
Department/Title: General Manager/Staff Accountant for NASC and Dirty Bird Genetics
Previous jobs/career: Admin/Sales/Customer Service (was also a caregiver)
Favorite thing about working in the industry: Working with friends and family, being able to be myself!!
Biggest strength you bring to the company: Man muscles and boney knuckles (haha). My memory. Emma calls me her "walking encyclopedia for weed" 
Hobbies during your spare time: What's that?! Haha. Henry (my son), and cooking. 
Favorite binge worthy show: Grey's Anatomy 
Favorite author or book: Oh jeez! Sartre/Nietzsche (gotta say, I still love Fifty Shades of Grey)
Best concert you've ever been to: Tool (at Mohegan Sun, November 2019)
If your personality could be embodied in a strain, what strain would you be? Dos Si Dos 33 by Barney's Farm
What type of stoner you are? Classic stoner – munchies, giggles, pass the heck out anywhere – put her in a movie
Favorite middle-of-the-night munchies: Reese's Peanut Butter Cups, Harvest Cheddar Sun Chips
Favorite pet (or pets): Can't pick!! Sanders likes to think he is but he has some new competition!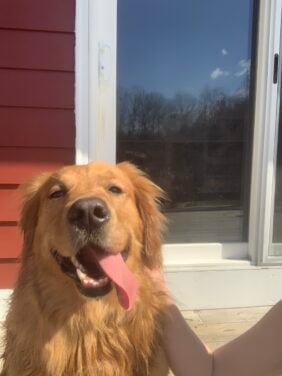 .