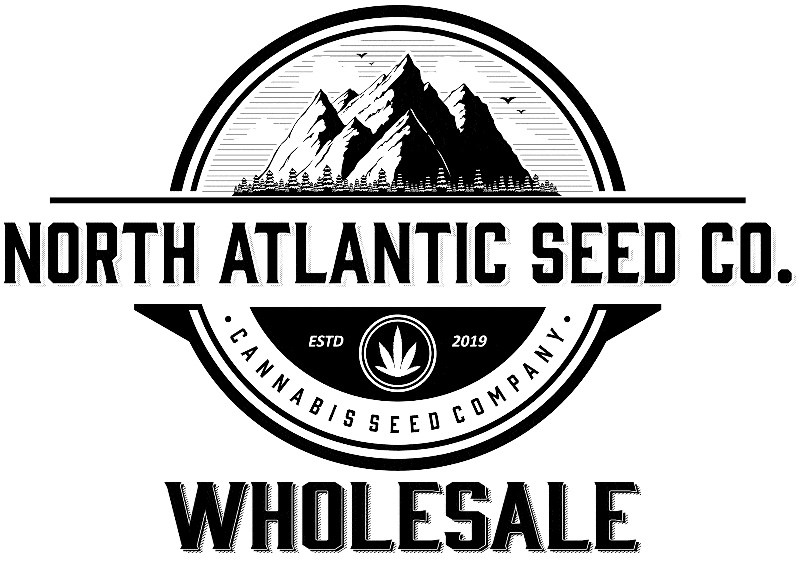 MOST COMMONLY ASKED QUESTIONS (AND ANSWERS!): 
Minimum Order Requirement

We require a minimum purchase of $1000
Freebies/Discounts

Commercial growers get 10 bulk freebies with each order, but are not eligible for breeder specific freebies/promotions. Resellers are not eligible for any freebies. Wholesale orders are not eligible for any additional discounts or coupon codes.
Payment options

We accept money orders, certified bank checks, cash, Bitcoin, Dogecoin, ETH, and wire transfers. We also accept credit/debit for orders under $5,000 but do charge a 2.5% processing fee. We do not accept personal checks. In the "Customer Notes" section, please tell us what payment method you choose. If you choose to pay via wire transfer, we will email you with the necessary information. We do not offer any other online application-based payment options such as Venmo, PayPal, Cashapp, etc. as the platforms will not support us due to the industry.
Bitcoin – amount to send at checkout 

The bitcoin amount listed at checkout is the amount to send to cover the items on your order. Any applicable processing fees from your bitcoin platform need to be added by the customer. If not added, the transaction may fail if the amount sent after fees is not enough to cover the order total. If this occurs, please reach out via email to resolve the issue.
Shipping timeline

We do our absolute best to ship orders within 1-2 business days after we receive payment, and sometimes even the same day! We ship orders Monday – Friday and bring packages to the post office each day before 3PM. The packages are scanned in at the local USPS post office and from there any updates are from USPS scans and tracking information directly. The shipping time listed at checkout is estimated by USPS, and updated once USPS has the package. As with any shipping service, the estimated times are not guaranteed and are subject to delay. Although we wish we did, we simply do not have control over the package once it is in the hands of USPS. We are more than happy to assist in any way we can, but please understand that we have the exact same information that you receive from USPS. Please reference the delivery insurance policy prior to sending any inquiry regarding updates to your tracking number on USPS.com.
Shipping options/costs

Priority Mail: USPS estimated timeline 3-5 business days, subject to internal USPS delay. Price varies based on the size of your order and what size priority mail box(es) we need to use to ship your order. For orders $1,000-$3,000 we charge $15 for a Priority Mail medium flat rate box. For orders $3001-$5000 we charge $20 for a large Priority Mail flat rate box. Orders over $5,000 typically require two or more boxes and we will adjust your order and charge accordingly.
Is shipping discreet?

We ship USPS from Maine and use a PO Box with a personal name, rather than a business name. The packaging used is blank, with no indication of the business name or logo.
USPS shows my order was delivered but it wasn't!

Our shipping policies are based on what USPS provides in the tracking service. If a package shows as scanned and delivered, we have to assume it was. In an instance where you do not receive the package but delivery is listed, you need to contact your local post office directly. The local postmaster can provide by the minute detailed tracking and an image of exactly where the package was delivered. If they find it was delivered in error, the documents need to be submitted to us via email ([email protected]) and we will work with you to resend the package.
Cancellation policy

Money orders, cash orders, and certified bank orders are cancelled after one week if no tracking information is sent to us. If you choose to pay via credit/debit invoice and do not pay your invoice within one week, your order will be cancelled. Bitcoin orders automatically fail if the full balance due is not sent, or if the transaction is unsuccessful; contact us via email if this happens and we can help you resolve this.
When will I get my tracking number?

You will receive a USPS Tracking number via email from Stamps.com when the shipping label is printed, typically within 1 business day of successful payment. We will also either text or email you with your tracking number.
How should I store my seeds?

Seeds require a temperate, dark, completely dry storage space. Consistency is key: no spiking temperatures, humidity, etc. If packaging has been opened, or if the seeds are not in a sealed vial inside of the packaging, it is recommended to reseal the package and store them in an airtight container. For lengthy storage, a refrigerator can be used.
Why is my package labeled "hemp souvenir"?

Seeds are considered hemp products, as the seed itself does not contain enough THC % levels to qualify as cannabis. Due to that, seeds are considered legal to purchase and ship as hemp souvenirs.
Are seeds legal?

Seeds themselves are considered hemp products and are therefore legal to purchase and ship as hemp souvenirs. Our terms and conditions are explicit in that North Atlantic Seed Co. is in no way liable to what a purchaser chooses to do when the hemp souvenir is received. Please follow your state and local laws and do not germinate any seed if it is not legal to do so in your state.
Hours of operation *Our hours of operation for all departments are Eastern Standard Time.

Shipping: Staff is on site at our shipping location Monday – Friday 9AM – 3PM diligently packing customer orders for shipment. Orders are only shipped Monday – Friday prior to 3PM. We do not ship orders on Saturday or Sunday.
Customer Service (phone): Our customer service staff is available via text message between the hours of 9AM – 3PM Monday – Friday. All text messages received outside of business hours will be answered on the following business day.
Customer Service (email): Our customer service staff is available for email Monday – Friday 9AM – 3PM. We do our best to reply to emails within 1 business day.
Do you have a recommended germination method?

Yes, we do! Our owner typed up a germination guide for the method we use in house, which consistently has a 95%++ success rate for the hundreds of seeds we pop a week for our sister company, Maine Clone Company. Please see our Germination Guide 
If you have any further questions regarding wholesale, please email [email protected]