FAQ QUICK LINKS:
Please use the following forms for order issues: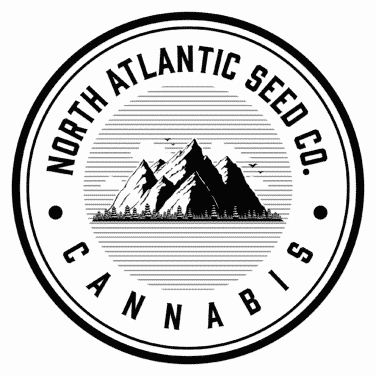 MOST COMMONLY ASKED QUESTIONS (AND ANSWERS!): 
USPS shows my order was delivered but it wasn't! What should I do?

Our shipping policies are based on what USPS provides in the tracking service. If a package shows as scanned and delivered, we have to assume it was. In an instance where you do not receive the package but delivery is listed, you need to contact your local post office directly. The local postmaster can provide by the minute detailed tracking and an image of exactly where the package was delivered. If they find it was delivered in error, the documents need to be submitted to us via the

replacement request form

and we will work with you on a replacement credit. 
Missing item from my order/incorrect pack?

Please submit an incorrect pack replacement request form listed on our Contact Us page – it is required to include a picture including the packing slip and all items received for the order (correct and incorrect). If an item was missed, we will ship it right out to you. If an incorrect item was received, we will email you a return label for you to use to send back the incorrect pack. As soon as we see that the return label is scanned into the USPS tracking system and on its way back to us, we will ship the correct pack and you will receive tracking via email from stamps.com. 
Who is the breeder on my freebie? 

The bulk freebies we order are delivered to us outside of breeder packaging. While the breeder details are not listed, we are provided with the strain name and if the genetics are autoflowering or photoperiod and feminized or regular. If a freebie is breeder specific, the labeling on the freebie will indicate the breeder. 

How many seeds come in a pack?

Most breeders offer multiple pack sizes for products. If applicable, there will be a drop down to select the pack size. 1 pack = 1 seed; 3 pack = 3 seeds; 5 pack = 5 seeds, etc. If the breeder does not offer multiple pack sizes for a product, the pack size will be listed in the profile and no drop down for pack size will be listed. We sell seeds as souvenirs in original breeder packaging or breeder approved packaging, and do not break down larger packs into smaller sized packs. If a small pack is out of stock but a larger pack is in stock, we still will not open the larger to break down into smaller sizes. Please sign up for the back in stock notifier for the pack size and an email will be sent when that pack size is restocked. 
How do I choose my freebie strain?

At checkout the qualifying freebies will be listed in your cart. If a choice is available for the freebie, "Change Variant +" will show next to the freebie product name – simply click the + and select your choice from the drop down, and the cart will update accordingly.  Change Variant + = Change Freebie. Information for promotional freebies automatically added to the cart is listed on our DEALS page.
What payment options are there?

We accept Credit/Debit Card (Accepted: Visa, Mastercard, Discover / Not Accepted: American Express), and Money Order/Cash (via mail). We cannot currently accept prepaid gift cards of any kind.  All forms of Credit/Debit payment must have a billing address registered in the US. Detailed instructions will show when the payment method is selected at checkout, as well as in the confirmation email you will receive after checkout. We do not offer any other online application-based payment options such as Venmo, PayPal, Cashapp, etc. as the platforms will not support us due to the industry.

How do I place an order?

We process all orders directly through our website and communicate with customers via email every step of the way. We are happy to answer any questions or concerns prior to ordering, but do require that all orders are placed through our website for correct, efficient processing. We are simply not able to accept orders via phone. 
What is the cancellation policy?

All orders are cancelled for non-payment after 3 business days except for Money Order/Cash orders. Money order/cash orders are cancelled after one week, if no tracking information is sent to us. Bitcoin orders automatically fail if the full balance due is not sent, or if the transaction is unsuccessful; contact us via email or text message if this happens and we can help you resolve this. 
When will I get my tracking number?

You will receive a USPS Tracking number via email from us when the shipping label is printed, typically within 1 business day. When our team prints the shipping label, two emails will be sent: one email will be from North Atlantic Seed Co with the subject "Your Order Has Shipped!!", and the other will be from ShipStation with the subject "y

our North Atlantic Seed Co. order has been shipped!". 

Both emails will include a tracking number – the ship station email features a link directly to usps.com. All tracking information is available on www.usps.com using their tracking tool.
What is the difference between photoperiod and autoflower?

Photoperiod seed strains are photosensitive (i.e. light sensitive). They require a 12/12  light cycle switch in order to trigger flowering, and they will remain in veg indefinitely if left under 18-24 hours of light per day. Their Flowering Time will be listed on each seed profile (e.g. Critical Kush: 50-55 days), and this means that the plant will finish flowering and be ready to harvest 50-55 days after lights have been pulled back to 12 hours daylight, 12 hours darkness.

  Autoflowering plants do not require a 12/12 light cycle to flower, but will instead start flowering automatically about half way through their lifecycle. It is suggested to dial back the light to 18 hours of daylight and 6 hours of darkness for autoflowering strains. On each autoflowering seed profile, their full life span will be listed under "Flowering Time." For example, if it says an auto seed takes 65 days from sprout, that means that it will veg, flower, and finish in 65 days total, from the time the seed is germinated to harvest.
What is a FAST strain?

A FAST strain is a

photoperiod

strain, meaning that it is photo-sensitive and it does require the grower to peel back the light-per-day in order to flower.  FAST strains tend to be extra photo-sensitive and will trigger to flower easier, with more light per day, than a normal photoperiod plant would. They are great plants to run outdoors because they finish weeks earlier than normal photoperiod strains finish; however, it is critical that you wait until mid-June to put them out. If you put them out earlier, there will not be enough light per day for them to stay in a vegetative state and they will likely pre-flower. Indoors, we recommend a 24/0 hour light cycle in the vegetative phase and a normal 12/12 schedule for the flowering phase. 
Genetically, a FAST strain is a first generation (F1 or R1) cross of a photoperiod plant with an autoflowering plant. This practice promotes a FAST finishing genetic trait. In understanding the science of genetics and breeding, we know that the autoflowering trait is recessive, meaning that in a first generation cross of photoperiod x autoflower, the autoflowering trait

will not

be present (0% likelihood, genetically). In an F2 cross, you would see the autoflowering trait exhibited 25% of the time, and so forth. FAST strains are F1

only,

so they do not autoflower. Instead, the autoflowering genetics lend to a faster flower and a more photo-sensitive genetic makeup. It can be expected that a FAST strain will finish

at least

1-2 weeks earlier than the standard photoperiod counterpart, and often close to a month earlier if grown outdoors.
How should I store my seeds?

Seeds require a temperate, dark, completely dry storage space. Consistency is key: no spiking temperatures, humidity, etc. If packaging has been opened, or if the seeds are not in a sealed vial inside of the packaging, it is recommended to reseal the package and store them in an airtight container. For lengthy storage, a refrigerator can be used.

 Why is my package labeled "hemp souvenir"?

Seeds are considered hemp products, as the seed itself does not contain enough THC % levels to qualify as cannabis. Due to that, seeds are considered legal to purchase and ship as hemp souvenirs in all 50 states.
Are seeds legal?

Our terms and conditions are explicit in that North Atlantic Seed Co. is in no way liable for what a purchaser chooses to do when the hemp souvenir is received. Any seeds purchased through North Atlantic Seed Co are souvenirs and collectible items only. Please follow your state and local laws and do not germinate any seed if it is not legal to do so in your state. 
Is shipping discreet?

We ship USPS from Maine and use a PO Box with a personal name, rather than a business name. The packaging used is blank, with no indication of the business name or logo. We offer stealth options at checkout to conceal the breeder packs of seeds, if there is any concern that a package may be torn in transit or opened by a family member, roommate, or other person you wish to not see the packaging.
Do you ship internationally?

No, at this time we only ship within the continental US, Alaska and Hawaii, but no other territories.
Where can I leave a review?

We did previously have a Trustpilot account listing but unfortunately we were notified that our industry is not in line with Trustpilot's ethical values, so they discontinued our account! While we figure out a solid option for our business, customers are welcome to post shoutouts on Reddit, as well as our social media pages on Facebook and Instagram. Thank you!
Do you offer Wholesale / commercial discounts?

We offer purchasing programs for commercial growers and wholesale resellers. Feel free to take a look at our Wholesale information, and fill out an application while you're there! Please contact us via email at [email protected] for additional details. 
Do you offer coupons/promos?

All promotional discounts and freebies will be automatically applied to the cart at checkout. Any coupon codes sent through our newsletter need to be entered by the customer at checkout. Coupons are not stackable with any other promotional discounts. 
Does NASC have a physical store front?

We do not currently have a retail storefront open to the general public. We ask customers to place orders through our online retail website to guarantee availability, and we will then process accordingly! 
What are the hours of operation? *Our hours of operation for all departments are Eastern Standard Time.

Shipping: Staff is on site at our shipping location Monday – Friday 8AM – 3PM diligently packing customer orders for shipment. Orders are only shipped Monday – Friday prior to 3PM due to postal truck scheduling. We do not ship orders on Saturday or Sunday. 

Customer Service (email): Our customer service staff is available for email Monday – Friday 9AM – 4PM. We do our best to reply to emails within 1 business day.  If you require a phone call to be scheduled, please send an email with your questions and a time can be arranged to call, if necessary. We find most questions can quickly be answered via email or text message! 

Online Order Processing: Orders can be placed online 24/7! Items are held out of inventory for the order as soon as checkout is completed. For credit card payment, payment is processed automatically, but your order may not update into "paid" status until our team is ready to prepare your order for shipping.
Can I filter products?

Every breeder provides various information and we base our profile listings on breeder-provided information. We offer a filter feature on the left hand of any breeder menu to filter by cannabis type (photo vs auto, fem vs reg, etc) and indica/sativa percentage.
How do I know my order went through?

All orders are placed through our retail website. Products are added to the cart, and then checkout is completed online. At checkout you enter all required information, select shipping method, select payment method (detailed instructions will show), click terms and conditions, and then check out! You will receive a confirmation with an order number on the screen, which will also be emailed to you directly

.
When will my order ship?

We do our absolute best to ship orders within 1-2 business days of payment, and sometimes even the same day! We ship orders Monday – Friday and bring packages to the post office each day before 4PM. The packages are scanned in at the local USPS post office and from there any updates are from USPS scans and tracking information directly. The shipping time listed at checkout is estimated by USPS, and updated once USPS has the package. As with any shipping service, the estimated times are not guaranteed and are subject to delay. Although we wish we did, we simply do not have control over the package once it is in the hands of USPS. We are more than happy to assist in any way we can, but please understand that we have the exact same information that you receive from USPS. Please reference the delivery insurance policy prior to sending any inquiry regarding updates to your tracking number on USPS.com.
Are there multiple shipping options?

Ground Advantage: $6.95 – USPS estimated timeline 5-7 business days, subject to internal USPS delay.

Priority Mail: $10.95 – USPS estimated timeline 3-5 business days, subject to internal USPS delay.

Priority Mail Express: $28.95 – USPS timeline 2 business days, USPS guaranteed service ** If the USPS guarantee is not fulfilled, we submit a refund request to USPS and will extend that refund to you.
How do I create an account? 

Accounts are created either at the My Account page or at time of checkout, and can be created at time of first order or a future order. Only orders placed after the account is created will show in the profile, it is not retroactive. 
Do I need an account to receive order updates?

Accounts are not required to place an order; emails with order updates will still be received. If an account is created, you can log in at any time to see all order history, current order statuses, and update address and contact information.