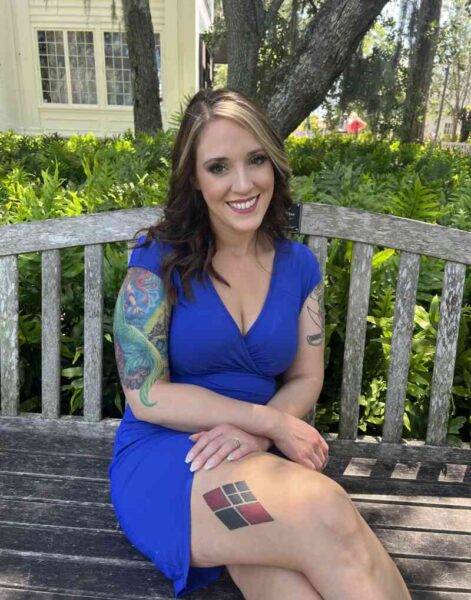 Department/Title: Freebie Queen/Distribution Assistant
Previous jobs/career: Also works as a hairstylist. Past jobs include Trader Joe's, Build-A-Bear, and lots of other jobs
Favorite thing about working in the industry: Being a small part in something big- the cannabis industry is booming!
Biggest strength you bring to the company: I try to do whatever is needed whenever. I'm helpful and flexible!
Hobbies during your spare time:  Playing violin, singing karaoke, cooking, and going to the beach
Favorite binge worthy show: How I Met Your Mother
Favorite author or book: The Lord of the Rings by J. R. R. Tolkien
Best concert you've ever been to: Motionless in White, the Halloween show at the State Theatre in Portland, Maine
If your personality could be embodied in a strain, what strain would you be? Bath Bomb by Secret Society Seed Co.
What type of stoner you are? The Snacky Stoner
Favorite middle-of-the-night munchies: Pickles with Tabasco sauce on them and chips
Favorite pet (or pets): Griffyn the cockapoo and Jadis the cat